TIA Australia

Total Inter Action (TIA) is a leading international consultancy specializing in developing the skills and abilities of people in business. TIA was founded by Paul Izbicki in 1996 in Sydney, Australia. It now delivers services to over 15 countries and works with 4 of the world's top ten IT and professional services companies. The organisation has a track record of delivering tailored learning programs that deliver tangible bottom-line results.
Innovara USA
World Leader in Business and Management Development for the Healthcare, Pharmaceutical, Biotechnology and Medical Devices industry for over 30 years.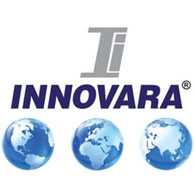 The Innovara team has been consistently recognized by clients for delivering high-quality, tangible results while maintaining the greatest level of integrity. Innovara is a global business and management development company with a focus in healthcare, proudly providing highly-customized training and business services for industry, academia, and medical thought leaders.
Vengel Consulting USA

The Vengel Consulting Group offers a series of powerful skill building workshops, webinars, and coaching solutions that give your corporation the cutting edge. Alan Vengel literally wrote the book on these subjects and is available to your company for management training seminars customized to your needs.